Sadly, our friend Mikki has passed away after a long illness
and a mere ten years as a member of our family.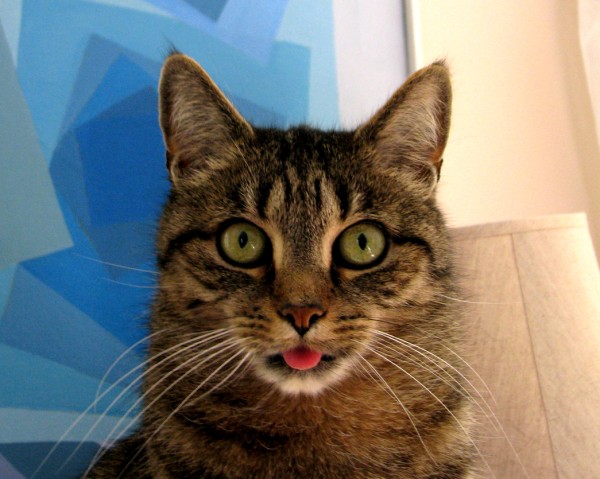 A few months after Mikki's death, a neighbor told us about a lady who had died and left a kitty that needed adoption.
So we ran over and grabbed her up and took her home.
Penny is about 8 years old and has spent her life in a small trailer with no other kitties.
She is very playful and inquisitive and likes people,
AND she's a little bit of a toughie
Sooo. . . she doesn't get along with Minou, at present, and the result is that we now have an upstairs cat, Minou
and a downstairs cat, Penny. Anyone got advice on how to help them get along?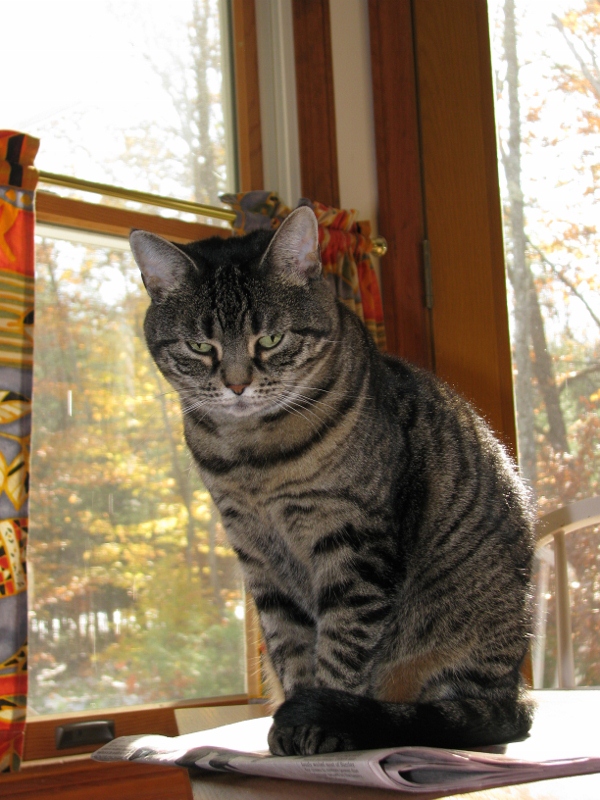 our new kitty, Penny
Mikki and Minou their first few days
at our house in Brussels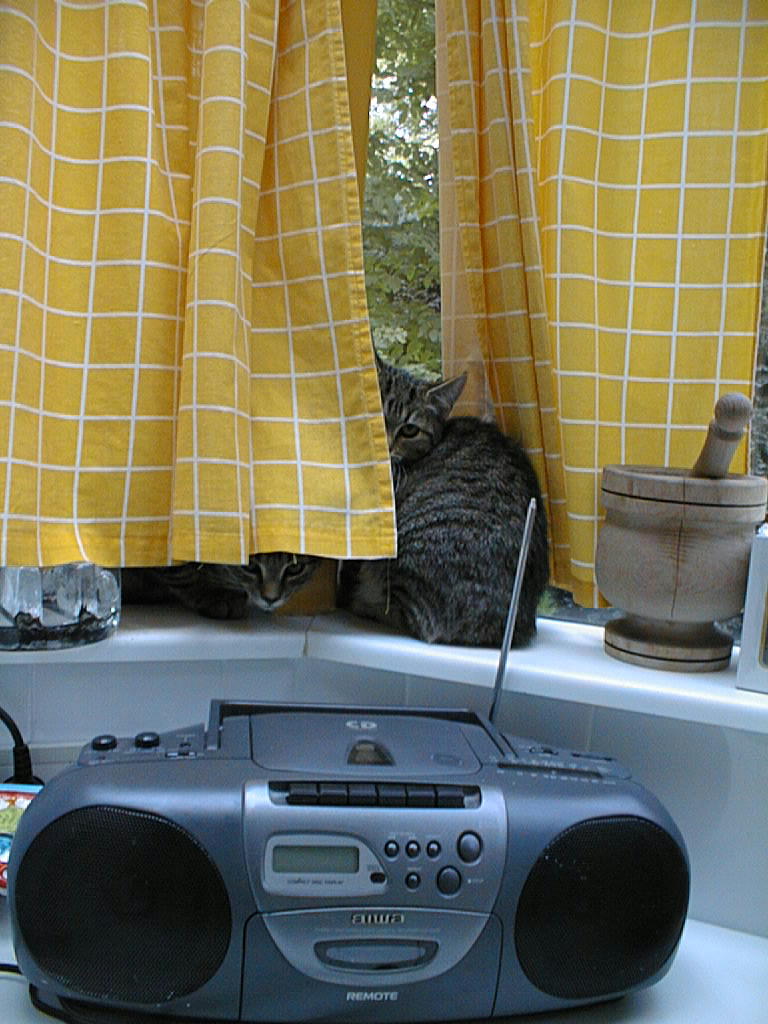 THEY WERE REALLY WORRIED ABOUT STAYING WITH US
AND SPENT MOST OF THEIR TIME HIDING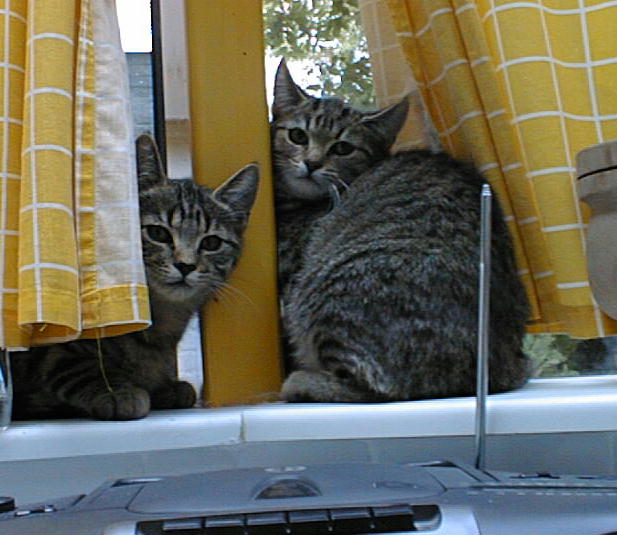 THEN, AFTER ABOUT TWO WEEKS, THEY BECAME MORE VISIBLE,
BUT STILL A LITTLE WORRIED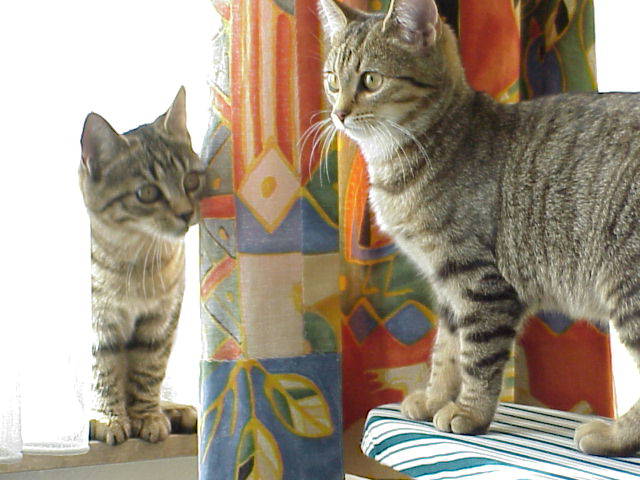 AND NOW, THREE WEEKS LATER THEY OWN THE PLACE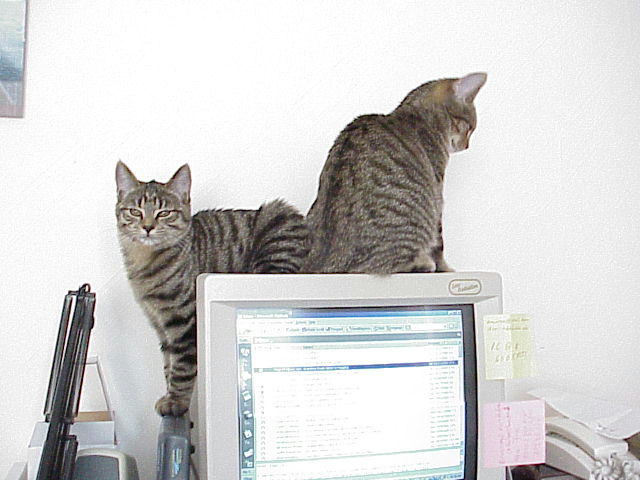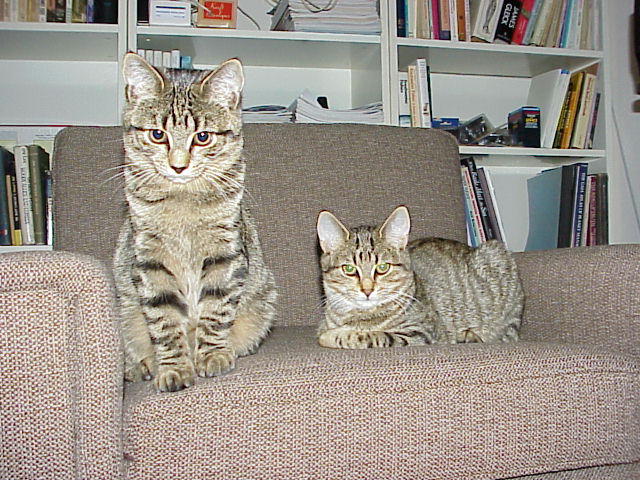 MINOU (ABOVE, ON THE LEFT) IS A GIRL
HER STRIPES ARE FINER AND SHE APPEARS LIGHTER
AND
MIKKI (ON THE RIGHT) IS A BOY
HIS STRIPES ARE BLACK AND WIDE SO HE APPEARS DARKER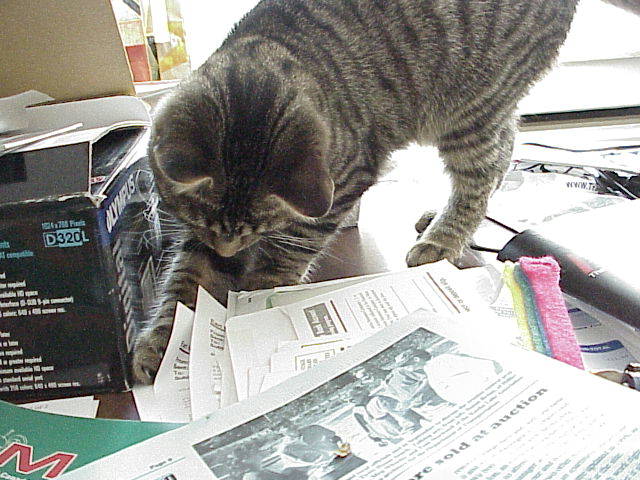 THEY SPEND MOST OF THEIR WAKING HOURS PLAYING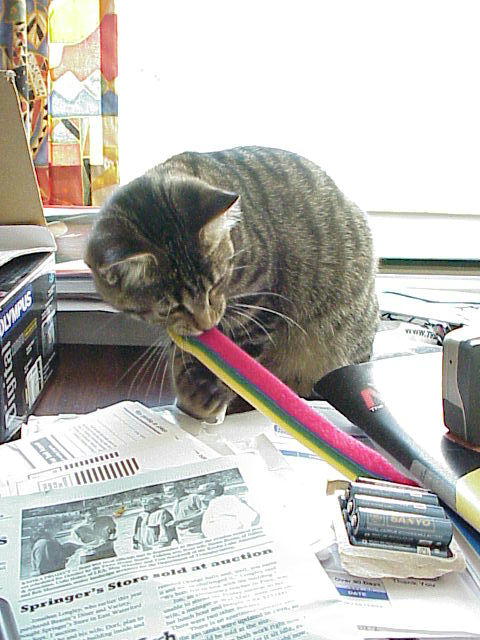 WASHING
CLICK ON THE IMAGE BELOW TO GET AN MPEG MOVIE OF MORE
KITTY TOGETHERNESS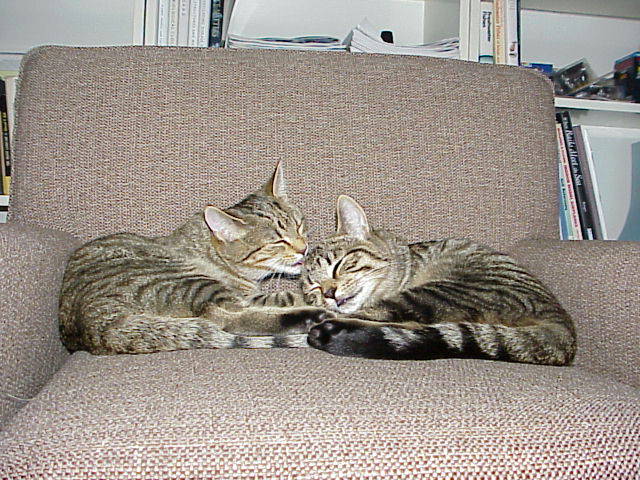 AND NAPPING UNDER THE WATCHFUL EYE OF SYBIL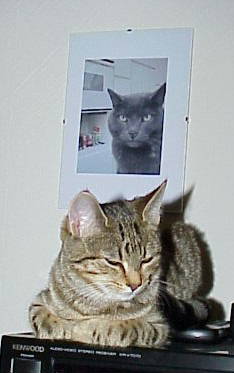 CLICK ON THE ABOVE PICTURE FOR AN MPEG MOVIE OF MOUSE KILLER TRAINING


and now for a perfect rectangle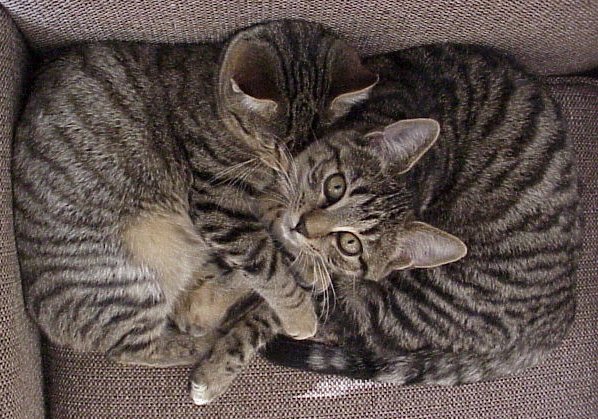 It's now about ten years later and they are still wonderful kitties.
So here are a few more recent photos of Mikki and Minou plus Vish, tootsie, and Lewnes.
Yes, Mikki's tongue is nearly always sticking out!
| | | |
| --- | --- | --- |
| | | |
| | | |
| | | |
| | | |